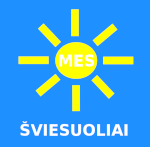 Mintys.DievoĮsivaizdavimas istorija
Paslėpti nežymius pakeitimus - Rodyti galutinio teksto pakeitimus
Pakeistos 13-17 eilutės iš
||'''Necessary = Reveals:''' The violent only attack the weak. The spirit of violence is ambush. The violent always attack by surprise - they lurk behind lies. One is shamed when one's plans come to light and are thereby foiled. If the wicked are successful, then the weak are shamed for having placed their faith in God, and God is shamed, for he is the champion of the weak. But the voice of the Lord reveals the plans of the wicked. He foils the wicked and puts them to shame.||'''Actual = Returns:''' The Lord always checks up on the godfearing man, but he ignores the godless forever. The godfearing man may have troubles, but the Lord forever remembers him. He returns to him regularly. The godless may seem to be well off, but he is left to rely on himself and ultimately perishes.||'''Possible = Leaves:''' I am proud of my strength. The Lord leaves and I learn that my strength comes from him. I turn to him and ask him to come back, but he takes his time in accordance with my pride.||
į:
||'''Necessary = Reveals:''' The violent only attack the weak. The spirit of violence is ambush. The violent always attack by surprise - they lurk behind lies. One is shamed when one's plans come to light and are thereby foiled. If the wicked are successful, then the weak are shamed for having placed their faith in God, and God is shamed, for he is the champion of the weak. But the voice of the Lord reveals the plans of the wicked. He foils the wicked and puts them to shame.||'''Actual = Returns:''' The Lord always checks up on the godfearing man, but he ignores the godless forever. The godfearing man may have troubles, but the Lord forever remembers him. He returns to him regularly. The godless may seem to be well off, but he is left to rely on himself and ultimately perishes.||'''Possible = Leaves:''' I am proud of my strength. The Lord leaves and I learn that my strength comes from him. I turn to him and ask him to come back, but he takes his time in accordance with my pride.||
Pakeistos 1-11 eilutės iš
Attach:topologiesinpsalms.gif
į:
Attach:topologiesinpsalms.
Naujausi pakeitimai
网站
Mieli skaitytojai, visa mano kūryba ir kartu visi šie puslapiai yra visuomenės turtas, kuriuo visi kviečiami laisvai naudotis, dalintis, visaip perkurti. - Andrius